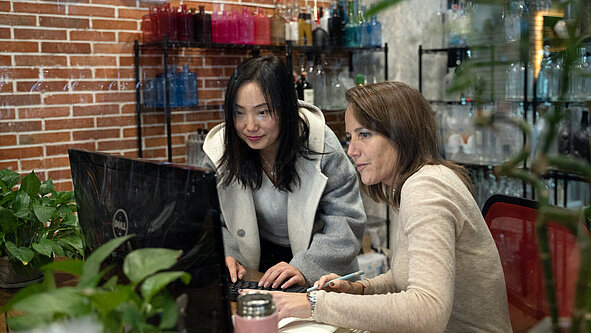 Brief and costing
We meet with you online or in person to discuss your company's brief. Our in-house design experts and client relations team take note of everything from your branding requirements, to bottle capacity, originality, quantities, and delivery location. Once these have been established, Rockwood Ceramics will provide you with a price estimate for the mass production of your bespoke ceramic bottle.
*Our teams can design a bespoke bottle for you even if you don't plan on mass-producing your bottles in Rockwood factories.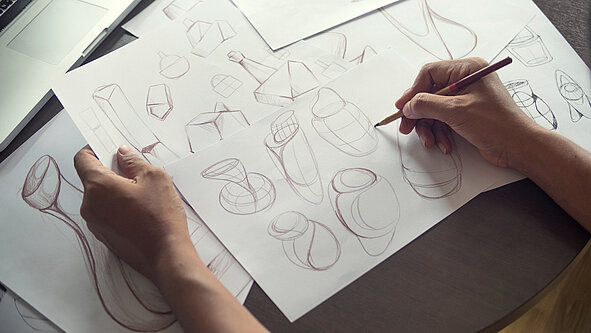 Brainstorming & customization
Whether you would like to create a discrete and minimalist design or an eccentric and striking bottle, the possibilities are endless. When it comes to customized shapes, sizes, embossed designs, engravings, and textures, ceramic material has unrivaled design possibilities compared to its glass counterpart.
And why not hand-paint or hand-finish each bottle to add a layer of craftsmanship to the final product!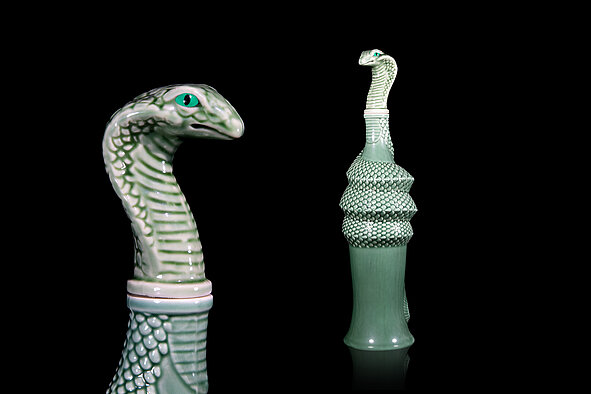 3D bottle designs
Once the concept has been agreed upon, our 3D designers bring your unique bottle and cap designs to life for final approval. The prototype is then finalized and will serve as the mold for the production of your bottles.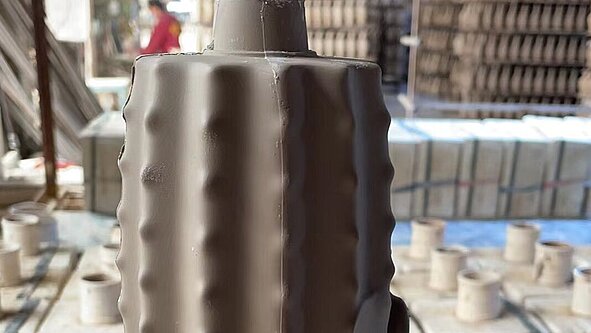 Creation of 3 to 5 molds
Ceramic bottle samples are created from your mold within 45 days. They are then sent to you for your final approval. Each prototype and mold become the property (copyright) of your company. Molds are replaced at no extra cost to the client once they sustain wear and tear from use.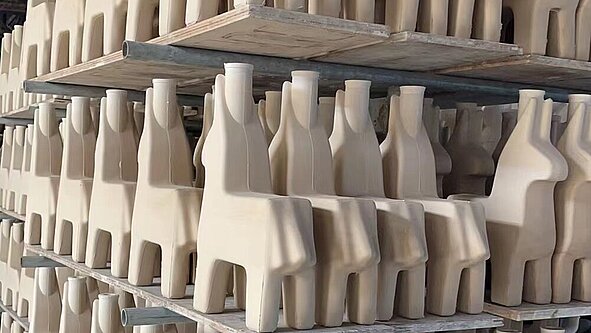 Production and bespoke finishings
The minimum order quantity (MOQ) is just 5,000 bottles per order. Mass production from mold creation to your completed order in up to 90 days. If you opt for unique hand-painted details or additional accessories, Rockwood artists will apply these to the ceramic bottles during the bespoke finishing stage.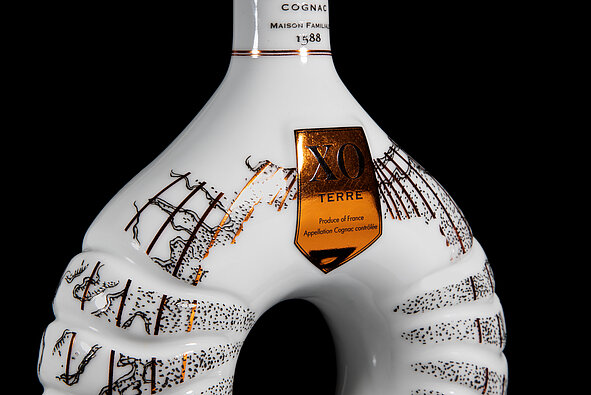 Labels
Label design specifications depend on what best suits your bespoke ceramic bottle. Rockwood's creative team will work on the perfect fit, while also incorporating your brand's style-guide specs. We provide optional high-security authentication labels for liquor and spirit bottles. These labels feature a hologram for instant visual authentication and can also be used with a smartphone app for secondary validation and enhanced user engagement. Developed in partnership with DeLaRu, a renowned global expert in product, currency, and service security.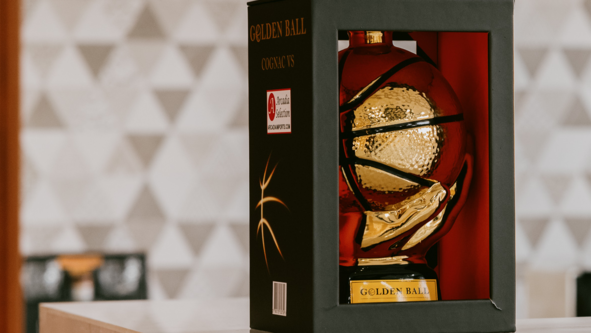 Individual & bulk packaging
Multi-bottle cartons can be branded and are specially designed for easy mounting on your filling lines. Once filled, the bottles move along the line to be re-packed in the same cartons for transportation to your distributors. This lowers your labour costs and carton waste. Each carton fits between 6 and 12 bottles and has dividers to prevent bottle friction.
Need an attractive gift box?
We create premium packaging that is designed to showcase your bespoke bottle. Not only is it appealing, but it also encourages the consumer to touch the bottle and feel its unique artistic features.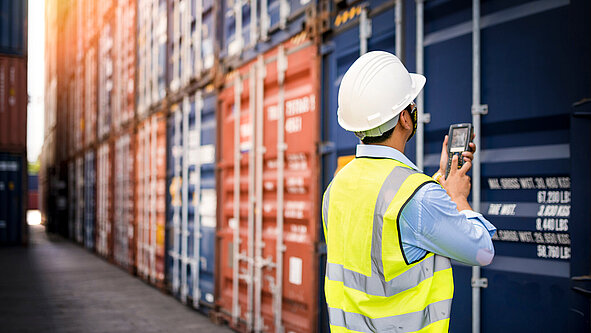 Transportation
Your bespoke works of art are on their way! They'll get to where you want them to be within 30 – 60 days depending on the destination.
Rockwood has a globally connected logistics service that delivers bottles produced in its factories to over 80 countries!