Bespoke ceramic bottles are worth every cent! Find out why.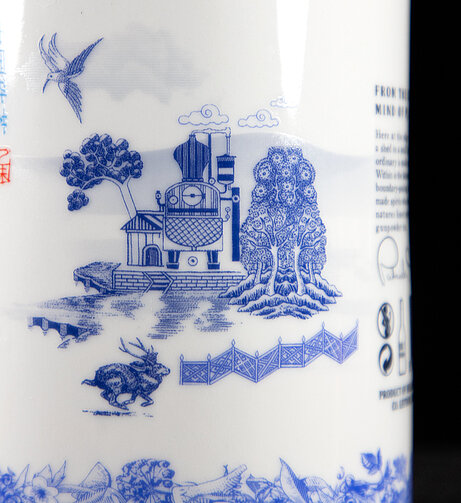 Premium, bespoke ceramic bottles are proving to be a huge asset to companies in the liquor and beverage industry. Especially to those wanting to launch a new product line or a limited-edition ceramic bottle that complements an existing glass bottle range.
The end consumer is paying for a work of art…not just a bottle
It is true that ceramic bottles cost more than glass. On average, a liquor or beverage company that creates a uniquely decorated ceramic bottle at Rockwood Ceramics, will pay $2 more than for its glass counterpart. So, why is this extra cost worth it?
When it comes to customized shapes, embossed designs, engravings, textures, and sizes, ceramic material has unrivaled design possibilities, compared to glass.
The craftsmanship that goes into a bespoke ceramic bottle generates an exceptional item.
The end consumer is prepared to pay more for a bottle that looks and feels like a work of art.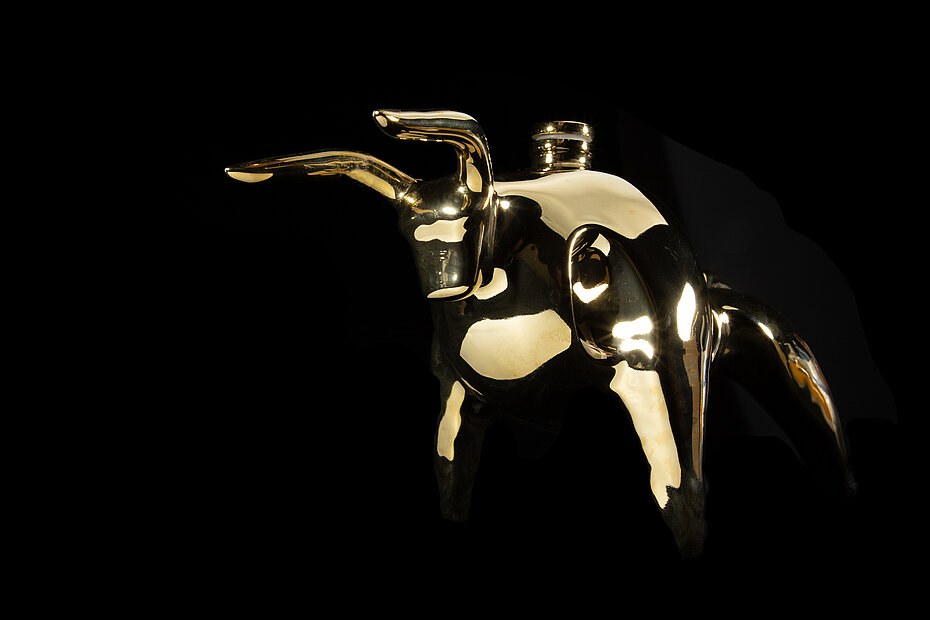 There are many perks to ordering tailor-made ceramic bottles from Rockwood Ceramics
MOQ:
Companies are often concerned that a new product launch may not hit its initial targets. This is a legitimate worry. No one wants to end up with a warehouse full of products that it can't sell, and with a budget that has been drained. Rockwood Ceramics offers a minimum order quantity (MOQ) of just 5,000 ceramic bottles for the first order. Who wouldn't want to launch a limited-edition ceramic bottle without risk of loss! This is coupled with a quick turnaround time of 45 days for a full set of exclusive molds.
Mold cost:
The cost is $850 per ceramic bottle mold, compared to $4,000 per glass bottle mold.
Ceramic bottle cost:
Bespoke ceramic bottles designed and manufactured at Rockwood Ceramics in China, cost around $3 versus $7 for bespoke bottles designed and manufactured in the U.K.
European standards:
When Chinese cost-efficiency in manufacturing meets European quality assurance throughout the entire conception and production process, the result can only be a win-win situation.
Transport costs:
Pricing for shipping containers overseas from China has begun to decline substantially. According to the Freightos Baltic Index, the Shanghai to West Coast USA shipping route (the most frequented route for Rockwood's glass and ceramic bottles) has seen a drop of more than 80% in freight costs since the start of the year.
Whoever says "Made in China" is synonymous with low quality, may not have heard of Chinese porcelain.
"From the earliest china made in the Han Dynasty to the masterpieces of the Qing Dynasty, Chinese porcelain has been through a celebrated development. With bright and beautiful colors, Chinese porcelain has always been known for its exotic, durable, and exquisite characteristics."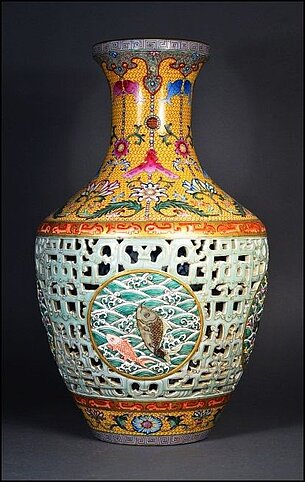 Of all the traditional ceramic types (porcelain, earthenware, stoneware, and bone china), porcelain is the strongest, the most durable, and the least porous/most dense. Porcelain is a very hard, translucent white ceramic, the earliest forms of which originated in China around 1,600 BC. Around 600CE they developed porcelain from kaolin clay. Kaolin is named after the hill in China (Kao-ling) from which it was mined for centuries.
Why is this important to know? Because the characteristics of kaolin clay set it apart from more porous and less dense clay found in other ceramic-producing countries. This is an example of where geology affects quality. The absence of any iron, alkalis, or alkaline earth metals in the molecular structure of kaolinite give it a high fusion temperature and white-burning characteristics that make it particularly suitable for the production of porcelain. Ceramic bottles at Rockwood Ceramics have the characteristics of porcelain and are baked in temperatures around 300°C greater than the firing temperature of traditional ceramic bottles produced in parts of South America.
The value of investing in tailor-made ceramic bottles
As a plethora of well-known brands compete over shelf space for their spirits, liquors, beverages, and perfumes, bottles need to serve as brand Ambassadors. Each ceramic bottle must represent the brand's identity with eye-catching artistry, and superior quality. Low MOQs, cost efficiency, state-of-the-art manufacturing facilities, high-caliber porcelain, and versatile bottle designs, are just some of the reasons why Rockwood Ceramics is starting to take the lead in this niche industry!

If you are interested in discussing a future collaboration with Rockwood Ceramics, don't hesitate to contact us for a free consultation.