Ceramic bottles: When it comes to bespoke pieces, artistic expression is given unprecedented freedom!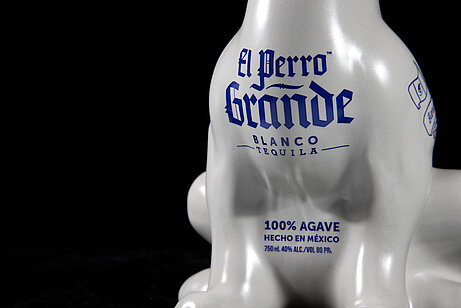 Throughout history, craftsmen have worked with clay to create ceramic items that transcend practicality and enter the realm of art. Utensils, vases, carafes, ceramic bottles, and vessels are the most typical of those to have been adorned with hand-painted artistry depicting foreign lands, ancient traditions, myths, or designs for decoration's sake.
The robust properties of clay solidified by firing and then glazed or decorated have led to thousands of unearthed ceramic treasures on excavation sites across the globe. The oldest known ceramic artifact dates to the Paleolithic period, around 28,000 BCE (BCE = Before Common Era).
As versatile as an artist's imagination! There is very little you can't do in the design, creation, and decoration of a ceramic bottle. Ceramic is such a versatile material that it invites the creator to play with form, size, color, and texture. And it is so durable and inert, that creativity does not risk making the bottle, or its contents, inferior in quality. Ceramic can be used for the storage of any liquid, regardless of the liquid's acidity level. This makes ceramic bottles ideal for spirits, liquors, water, and even perfumes.
As bespoke items designed by artists can now be produced on a large scale in modern facilities, contemporary ceramic bottles are taking the luxury industry by storm. Rockwood Ceramics, a French-owned bottle manufacturer in China, is at the epicenter of this premium bottle trend. Its state-of-the-art ceramics factory produces bottles for well-known spirits companies who choose to bottle their products in unique, handmade, and hand-painted ceramic works of art. For some, it is a matter of designing pristine limited-edition ceramic bottles that elevate their brand and complement their glass bottles.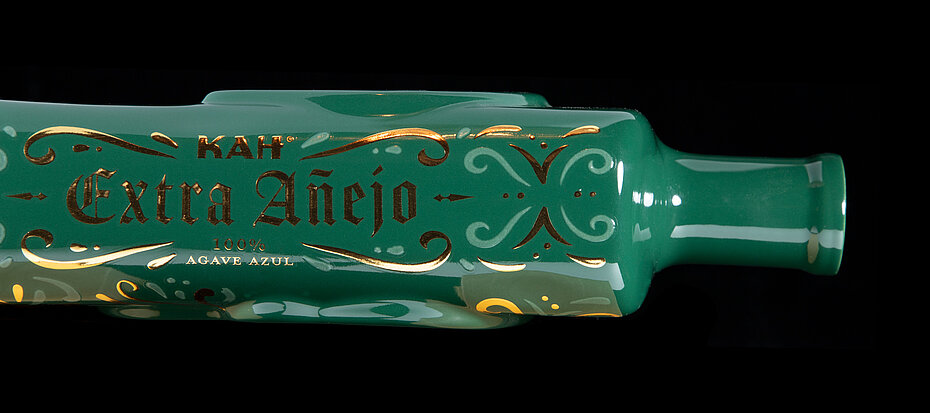 Eye-catching artwork
While most companies promote the superior quality of their spirits, the consumer is left trying to choose one bottle amongst hundreds on shop shelves. This is where first impressions matter. And why a work of art can sell for more. Few consumers will choose to throw away an artistic piece after consuming its contents. Many tend to reuse these ceramic bottles as vases, decorative items, water carafes, and so on.
Whether a company would like to create a discrete and minimalist design or an eccentric and striking bottle, the possibilities are endless. When it comes to customized shapes, embossed designs, engravings, and textures, ceramic material has unrivaled design possibilities, compared to its glass counterpart. And why not hand-paint or hand-finish each bottle to add a layer of craftsmanship to the final product!
From bottles in the shape of eagles with an impressive wingspan to trucks, jaguars, guns, or a plethora of geometric and non-geometric shapes, the sky is the limit.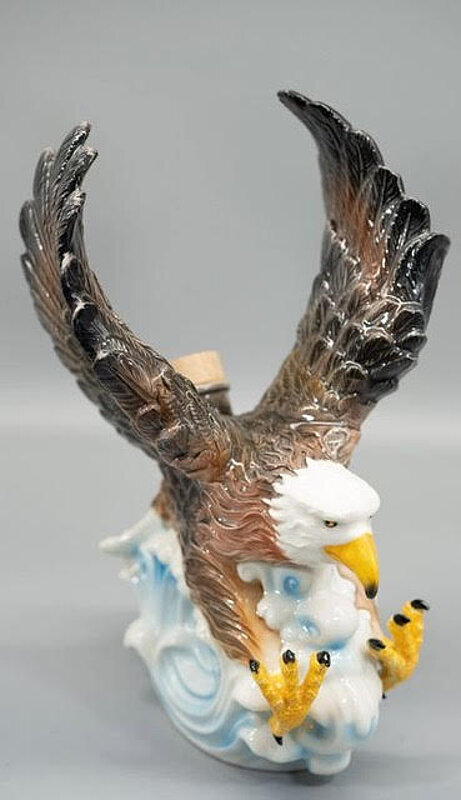 Unique corks and caps to match ceramic bottle craftsmanship
Corks and caps can be as unique as the bottle itself, and come in all shapes and sizes. Clients working with companies such as Rockwood Ceramics get to choose a closure that is best suited to the bottle's design and the company's image. Options range from ceramic, wood, or plastic and can be blank, embossed, debossed, or with a printed design. The drilling technique used for the inner mouth of ceramic bottles allows for a perfectly fitted and sealed (no-drip) closure.
Rockwood Ceramics understands branding
Premium custom-made ceramic bottles encapsulate a brand's essence. Through originality, whether minimalist or ornate, a story is told, and brand equity is enhanced. The extent to which a ceramic bottle can be tailored to fit any particular brand image is what makes ceramic bottles so sought after. Rockwood Ceramics taps into this niche industry of luxury ceramic bottles, bringing quality, sophistication, and presentability to the forefront.
If you are interested in discussing a future collaboration with Rockwood Ceramics, don't hesitate to contact us.