Choose Rockwood's private label expertise for your spirits & liquors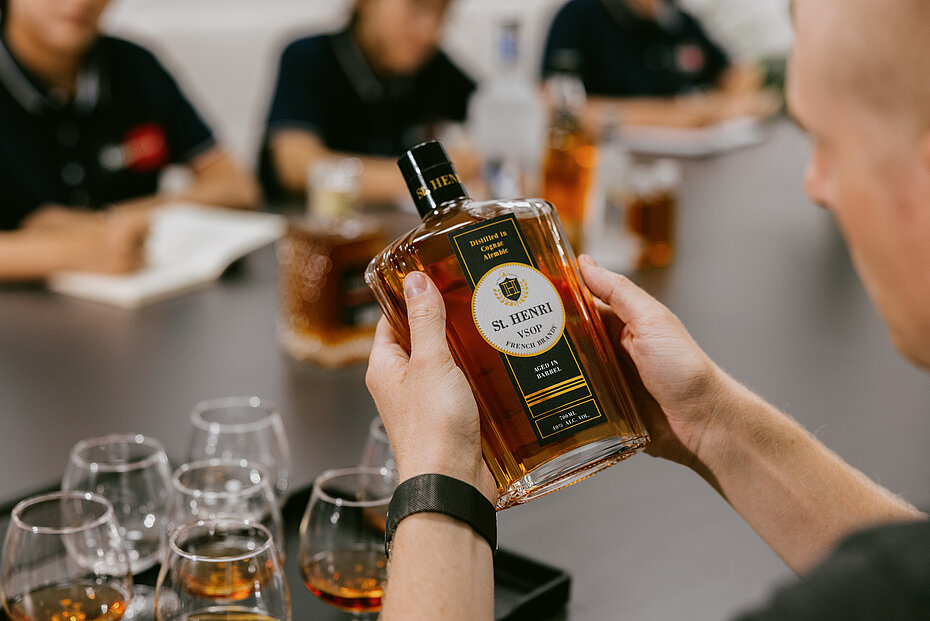 Are you ready to embark on a journey of crafting your own private label for a spirit or liquor of your choice?
Look no further than Rockwood, where innovation, excellence, and bespoke bottle creation converge to bring your brand to life.
At Rockwood, we've joined forces with esteemed distilleries across Europe, North America, and Mexico to curate exceptional spirits and liquors tailored precisely to the palates and preferences of our esteemed clients. Once perfection is achieved, the product is transported to our state-of-the-art Rockwood Bottling facilities located within a Duty-Free Zone just outside Shanghai, China. This strategic approach not only lowers your costs but also liberates you from any legal obligation to feature China on your bottle labels— Only the country of origin of the liquid is required!
Exquisite spirits and liquors in bespoke bottles
The choice is clear: Rockwood stands as a global authority in bespoke bottle manufacturing, spirit production, private label development, and bottling expertise. Our unwavering passion for premium products and our pursuit of industry leadership have propelled us to the forefront of the market, ensuring a seamless one-stop shop experience for our clients.
A full-service provider for your private-label vision
Navigating the endless options, price points, and qualities available to businesses worldwide can be a daunting challenge in the private label arena. The intricate process, often laden with complexities and lack of support, underscores the need for a dedicated partner. This is where Rockwood steps in with its 8 tailored services that guide your project from A to Z. From concept development, to bespoke bottle design, sourcing, producing, filling, and delivery. And just like that, your premium brand is set to captivate the market while your bespoke bottles assert their dominance on shop shelves.
A global team at your service
At Rockwood, our international, multidisciplinary team is at your disposal. Led by a hands-on CEO, our crew includes dedicated account managers, skilled in-house designers, production teams, accomplished European engineers, Laboratory Quality Control experts, distinguished distillers, and proficient logistics and shipping partners. This convergence of talent ensures that your brand is nurtured, shaped, and executed with care and precision.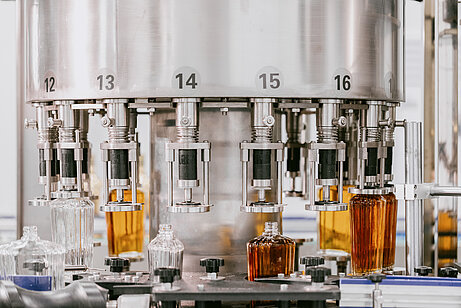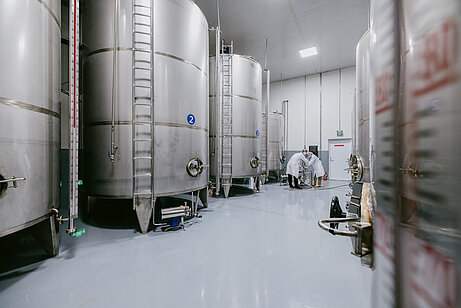 The 8 essential services for your spirit or liquor brand:
1. Glass or ceramic bottle design and manufacturing:
Ranked among the top 5 bespoke glass bottle manufacturers globally, Rockwood Glass transforms your vision into reality. Whether you seek minimalist elegance or bold eccentricity, our array of glass bottles – from flint and super flint to black glass and cobalt blue glass – offers limitless possibilities. Customization is key, with options like serigraphy, silk-screening, embossing, engraving, and more. And for a truly unique touch, delve into limited-edition ceramic bottles, where creativity knows no bounds.
2. Label design & Duty-Free Zone benefits:
Our dedicated creative team takes your brand's essence and translates it into captivating labels that harmonize with your bespoke bottle and premium alcohol. High-security authentication labels, featuring holographic elements for enhanced visual and user engagement, are also at your disposal. And remember, thanks to our Duty-Free zone status, your labels are free from obligatory references to China, allowing the country of origin of the spirit or liquor to take center stage.
3. Corks & closures:
The finishing touch matters and Rockwood ensures your bottles are sealed in style. With a range of closure heads in various materials, including ceramic, wood, metal, and plastic, your brand's identity is preserved down to the last detail. Flexible options for cork materials cater to your product's unique needs and budget.
4. Development and distillation of spirits and liquors:
Our history of crafting premium spirits underpins your journey. We partner with distilleries around the globe (such as The Netherlands, France, USA, Colombia, and Cuba) to curate artisanal and blended spirits that are later paired with bespoke bottles designed by our highly skilled in-house teams at Rockwood Glass and Rockwood Ceramics.
Choose from our stock, provide your bulk liquid, or entrust us to produce alcohol according to your recipes.
5. Bottling:
Nestled within a state-of-the-art bottling plant in a Duty-Free Zone near Shanghai, Rockwood Bottling Solutions ensures the utmost quality and authenticity. Thanks to our location, you are not obliged to make any reference to China on your spirit and liquor bottle labels. You just need to mention the country of origin of the actual alcohol. So, for example, Vodka shipped from France in bulk and reduced to 40% ABV will retain "Product of France" on the label, accompanied by the name of the company importing the product to the final destination.
There are 2 semi-automatic lines for uniquely shaped bottles and 2 fully automated lines with a bottling speed of 2,500 bottles per hour.
6. Case packaging:
From minimalist craft cases to opulent, full-color packaging, our range accommodates your aesthetic aspirations. Carefully designed to cradle your bottles and prevent friction, our cartons house 6 or 12 bottles each. Looking for a statement gift box? Our designs showcase your bespoke bottle in a way that captivates consumers, allowing them to experience its distinctive artistic elements up close.
7. Storage:
Up to 400,000 bottles can be stored at Rockwood's Free Trade Zone warehouses for two months, free of charge. If long-term storage is needed, options within a special trade Bonded Zone are available at an extra cost.
8. Logistics & paperwork:
Rockwood's logistics prowess comes to the fore as we manage essential paperwork, certificates, coordination, and global transportation logistics. By entrusting us with these vital tasks, you unlock cost savings and valuable time, enabling you to channel your energies into other critical aspects of your business.
In the realm of crafting spirits and liquors, Rockwood emerges as a beacon of innovation, quality, and creativity. With our array of services, international expertise, and passion for perfection, your private label journey is simplified and fully streamlined. Step into the world of Rockwood and witness your brand's true potential come to life in every meticulously crafted bottle.
If you are interested in discussing a future collaboration with Rockwood, don't hesitate to contact us for a free consultation. Check out a detailed description of our services here.
You're interested in creating bespoke bottles? Then check out the Rockwood Ceramics website and Glass website.