Inside Rockwood's state-of-the-art bottling factory
A state-of-the-art bottling factory that has set new standards in quality, innovation, and craftsmanship. Located in an Economic Free Zone just outside the city of Shanghai, China, this bottling plant is owned by the French family-run company, Rockwood Glass Group Ltd. The French have long been celebrated for their contributions to the world of liquors, spirits, and entrepreneurial design, and these influences shine through in Rockwood's approach to craftsmanship and innovation. With a passion for perfection, Rockwood has turned its bottling facility into a testament to the art of bottle design, production, and premium spirit bottling. The bottling facility's layout has been meticulously designed to meet the highest quality demands, with each stage of the filling process housed in separate areas to eliminate any possibility of cross-contamination.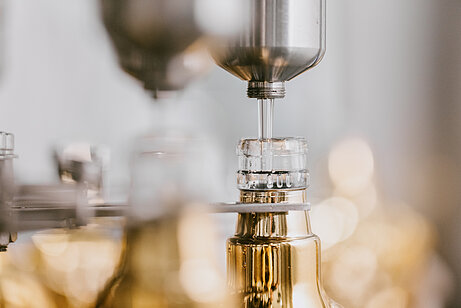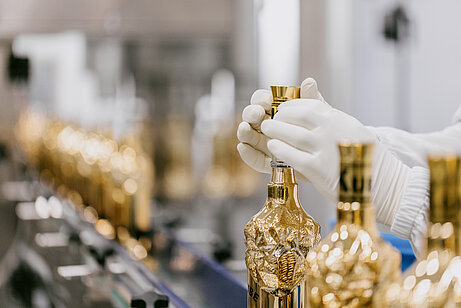 The benefits of bottling at Rockwood's modern bottling plant:
1. Let's start with the fact that Rockwood is not just a bottling company!
Imagine being able to entrust your entire product's journey to one company that can design, manufacture, source, produce, fill, and deliver. The teams at Rockwood Bottling and Rockwood's glass & ceramic bottle production factories, work together to create unique one-stop shop solutions for your projects. Rockwood is a full-service provider for your private label creation. More on the 8 services available to you, here.
2. Location benefits
Being located in an Economic Processing Zone (EPZ) means that clients are not obliged to make any reference to China on their spirit and liquor bottle labels. They just need to mention the country of origin of the actual alcohol. So, for example, Vodka shipped from France in bulk and reduced to 40% ABV will retain "Product of France" on the label and will be accompanied by the name of the company importing the product to the final destination.
3. Bottling in any shape or size
There are 2 semi-automatic lines for uniquely shaped bottles and 2 fully automated lines for more traditional bottles, with a bottling speed of 2,500 bottles per hour. Bottles filled for Rockwood clients range from 20ml to 50ml and up to 12 liters and vary in height from 3cm to 90cm. Bottle diameter differs depending on the bottle's shape. The bottling process is a combination of human precision and automated efficiency. Custom-designed glass and ceramic bottles are filled with carefully crafted spirits, ensuring the perfect amount in every bottle.
4. Unique bottle designs
Rockwood Bottling Solutions can bottle spirits and liquors in any bottle shape, regardless of how peculiarly or intricate the design may seem. Rockwood Glass and Rockwood Ceramics, the custom bottle manufacturing factories, have in-house design teams that make the impossible possible. Bottles are fully customized for each client and range from minimalist and traditional to striking or eccentric, covering anything from usual spirit bottle shapes to animals, funky geometric designs, objects, etc. Clients tend to come to Rockwood for the manufacturing of their bespoke bottles as well, in order to streamline and facilitate their project processes.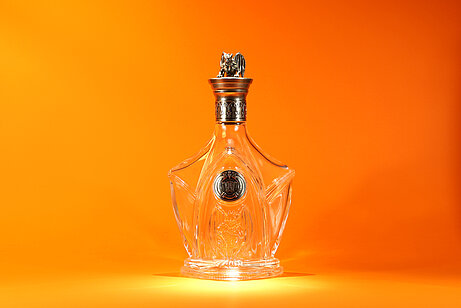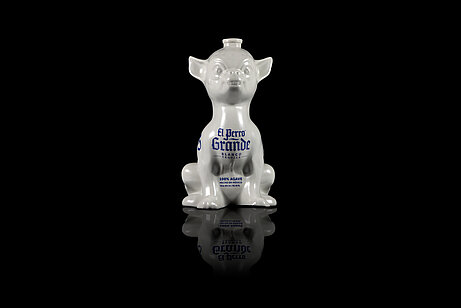 5. Caps and closures
One of the most impressive features of the machinery at Rockwood Bottling Solutions is its adaptability to caps, closures, and corks of all shapes and sizes. Whether clients need a classic cylindrical cork for a premium bottle or a uniquely shaped ceramic stopper for a craft spirit, Rockwood's machinery is up to the task. The adjustable settings and precision engineering of the factory's equipment allow seamless integration of closures of varying dimensions, ensuring a secure and aesthetically pleasing seal.
6. In-house labels
Modern label-fitting machinery at Rockwood Bottling Solutions has been designed to apply custom-designed labels to any spirit or liquor bottle, no matter the shape or size. What truly sets Rockwood apart is its dedicated creative team, who work closely with clients to ensure that each label not only meets specific preferences but also complements the unique character of each bespoke bottle. The result is a professionally crafted and captivating presentation that's shelf-ready and bound to turn heads. But that's not all - for those looking to take security and authenticity to the next level, Rockwood offers optional high-security authentication labels. These labels feature a hologram for instant visual authentication, and they can also be utilized with a smartphone app for secondary validation and to engage customers in a truly unique way.
7. Quality controls that exceed industry standards
Rockwood Bottling Solutions maintains the highest standards of quality consistency throughout the entire bottling operation. A skilled and dedicated team of experts manages every aspect of production, bottling, and packaging. They are not only well-trained but also passionate about their craft, ensuring that each bottle meets the highest standards before leaving the factory. The filling process is guaranteed to take no more than 15 days, upon having received and prepared all other components, such as the liquid, bottles, caps, etc.
8. Global transportation
Once labeled, the bottles are meticulously packaged and ready to be shipped to clients in over 100 countries. Rockwood Bottling Solutions takes charge of all essential paperwork, certificates, coordination, and logistics on the client's behalf, allowing the client to experience cost savings and valuable time gains.
9. Environmental responsibility
Rockwood is committed both to the highest quality standards and to sustainability. The bottling factory, similarly to the glass and ceramic bottle factories, takes steps to minimize its environmental impact, from recycling waste materials to reducing energy consumption.
The fusion of French heritage with Chinese efficiency and innovation creates a dynamic blend that has redefined the bottling of high-end spirits and liquors in the industry.
Learn more about the Rockwood services available to you
Contact us and let's discuss your bottling requirements now!