Preserving the artisanal traditions of bespoke ceramic bottle creation in China
French-owned, China-based Rockwood Ceramics, is a world-renowned producer of luxury ceramic bottles, exporting millions of customized bottles annually. Rockwood's creative teams help clients conceptualize, design, and produce exceptional ceramic bottles for limited editions or new premium spirit lines.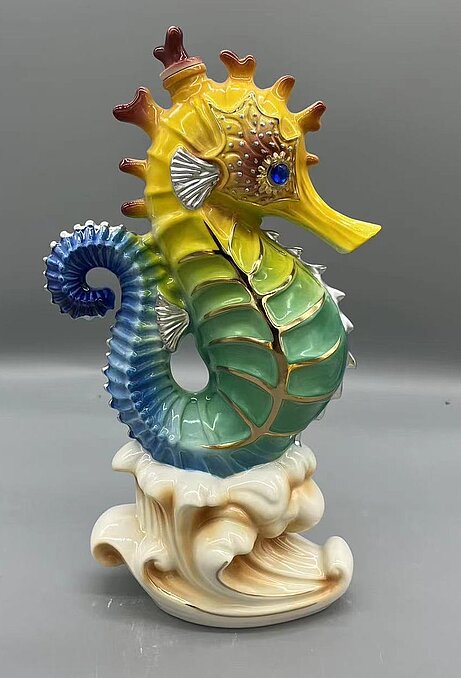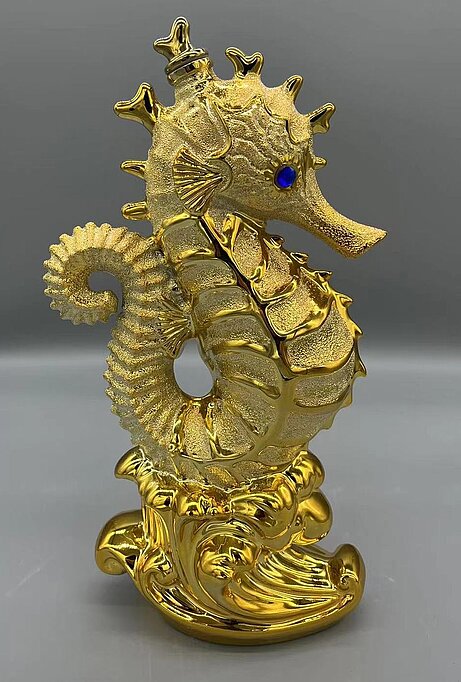 These 2 seahorses were amongst the most elaborately crafted ceramic bottles created for a Rockwood Ceramics client in 2022. The 3,000 bottles were hand-painted and adorned with ornate details. They have impressive curvatures, patterned effects, differing textures, shimmering colors, and embossed designs.
Decorated by talented Chinese artisans who have been practicing their craft for decades, the ceramic seahorses are the epitome of China's tradition in fine china craftsmanship and porcelain artistry. Traditions that have been passed on to Rockwood's 500-plus artisans through generations of talented craftsmen eager to keep their trade alive.
According to Encyclopedia Britannica, "The earliest evidence for art in any form in ancient China consists of crude cord-markedpottery and artifacts decorated with geometric designs found in Mesolithic sites in northern China and the Guangdong-Guangxi regions. The dating for prehistoric culture in China is still very uncertain, but this material is probably at least 7,000 or 8,000 years old… Nowhere in the world has pottery assumed such importance as in China…"
Rockwood's bespoke ceramic bottles, perfected through painstaking labour, are works of art. Not just bottles.
Few consumers will choose to throw away an artistic piece after consuming its contents. Many tend to see Rockwood's unique ceramic bottles as collector's items, reusing them as vases, decorative items, water carafes, and so on. Ceramic is such a versatile material that it invites the creator to play with form, size, color, and texture. And it is so durable and inert, that creativity does not risk making the bottle, or its contents, inferior in quality. So, they'll be around for a while!
Rockwood Ceramics is passionate about preserving the art of decorative Chinese ceramic bottles.
Rockwood Ceramics CEO Henri Berthe is adamant about maintaining craftsmanship in bespoke ceramic bottle creation. According to Berthe, "The world would be a somber and monotonous place without artisanal imagination and inspiration. The work of Chinese porcelain craftsman must be preserved and celebrated, regardless of industrial mass production."
Berthe's vision materializes for Rockwood's global clients each day. Even though clients can place orders for tens of thousands of ceramic bottles per year, every bespoke bottle is given the attention that it deserves. And as a result, it wins over the end-consumer who is faced with choosing amongst dozens of bottles from well-known spirit and liquor brands competing over shelf space.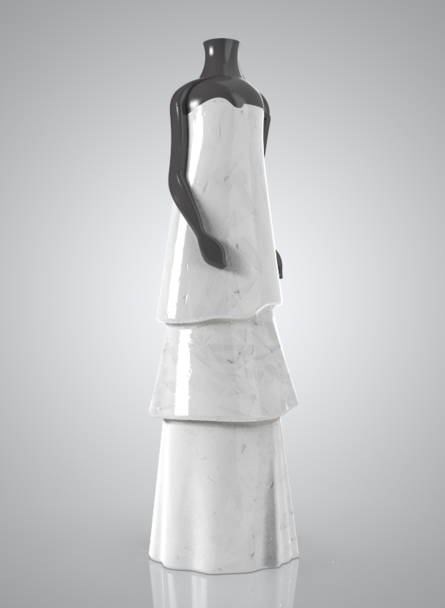 As mentalities shift towards reducing the labor force and increasing automation, Henri Berthe fears that the younger generations will be less inclined to carry on the country's artisanal customs. Craftsmanship is already in decline on a global level, and as far as ceramic craftsmanship is concerned, the energy crisis is forcing hundreds of traditional pottery makers to close across Europe and the US. Rockwood Ceramics, unaffected by the hiked energy prices, has been increasing its talented labor force and expanding its facilities. The company's focus remains on producing bespoke ceramic bottles that exude originality, creativity, and quality. Mediocrity is not an option.
If you are interested in discussing a future collaboration with Rockwood Ceramics, don't hesitate to contact us for a free consultation.